In the diagram below \(f(x)\) is a linear function.
The area of the green shaded region (above the \(x\)-axis) is \(12\) square units.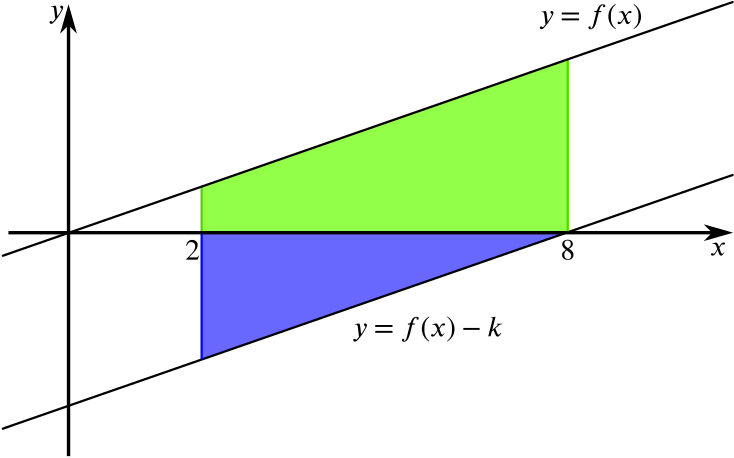 What is the area of the blue shaded region (below the \(x\)-axis)?
Take a step back, look at the image and write down anything that you know about it (without doing any calculations).