Once you have a diagram for each situation, look at the different features of each diagram.
What do you notice?
Are there similarities/differences between the situations?
Can any of them be grouped together because they have certain features?
If we take the first diagram from our car example (where 'multi-coloured' was a separate category), what features do we notice that might appear elsewhere?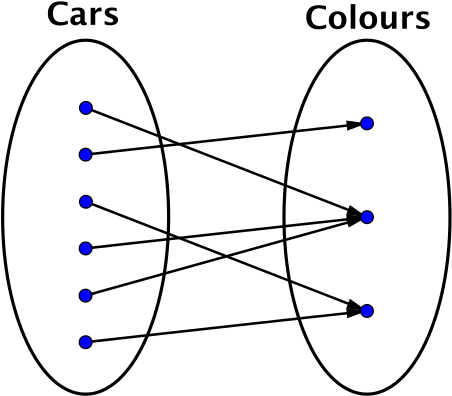 All the inputs (cars) have an output (colour).

Different inputs can go to the same output.

The same input cannot go to more than one output.
Can we classify all the situations using these features?
These situations and diagrams all describe the relationships between the inputs and outputs. You have probably met the idea of a function before, which has inputs and outputs. If we define a function as a relationship where every input has exactly one output, which of the situations above are functions?